I am asked often, "Why do you keep going back the Massai Mara in Kenya?"
The pictures below could answer that question without any words, but I love the Mara because of the Big Cats.
Although the changes of the western world are affecting this amazing wild place at an alarming rate, being there during the migration time is like no other wild life area anywhere in the world.
This year's miracle was a cheetah, named Shingo, with 6 cubs! Why is that a miracle? On the average, a cheetah usually has between 3-5 cubs, and only 5% of the cubs will survive. That is only 1 out of every 20. Most fall prey to predictors when the mother is out hunting.  At the time I photographed these cubs they were about 4 weeks old. They were spotted, and it was reported that all 6 were still alive.
Cheetahs  are on the endangered species list and their numbers are under 10,000.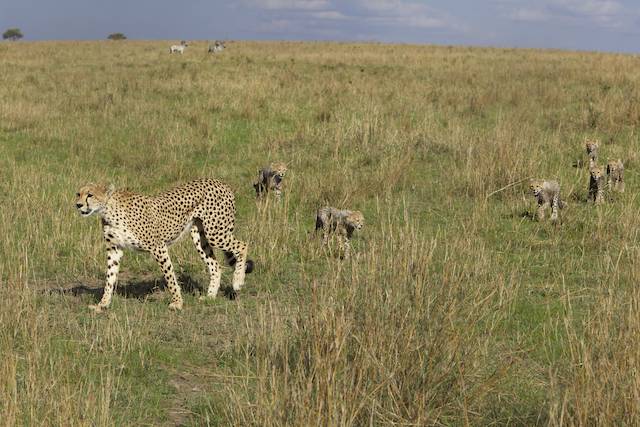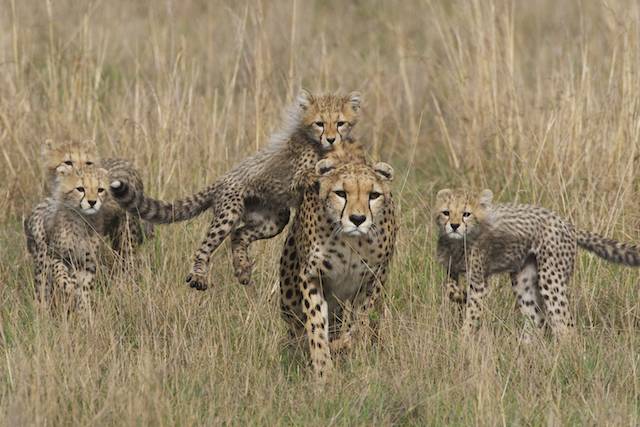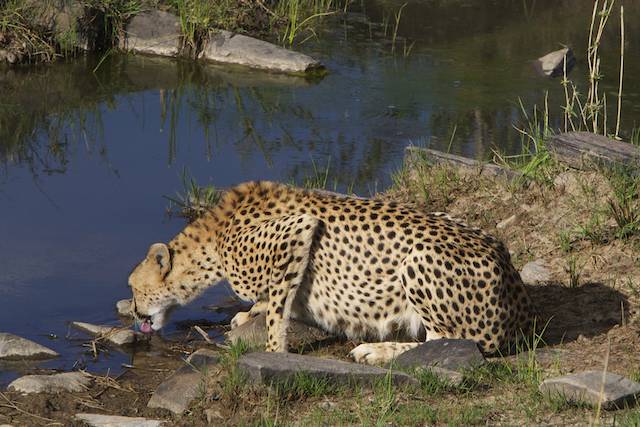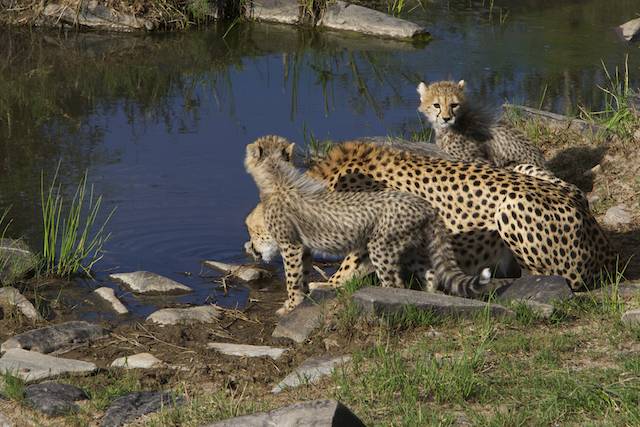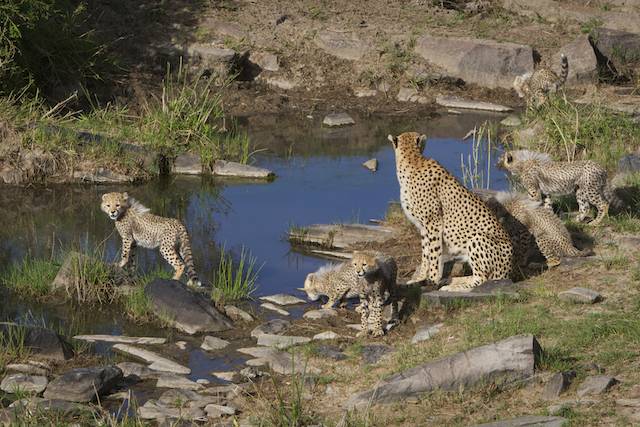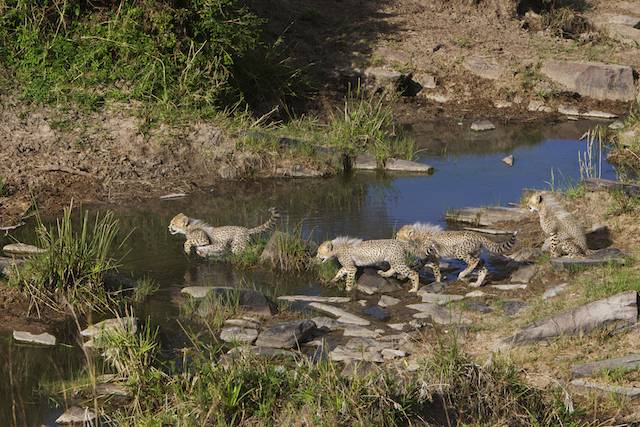 The cheetah's main defense is their speed and being able to blend into their environment.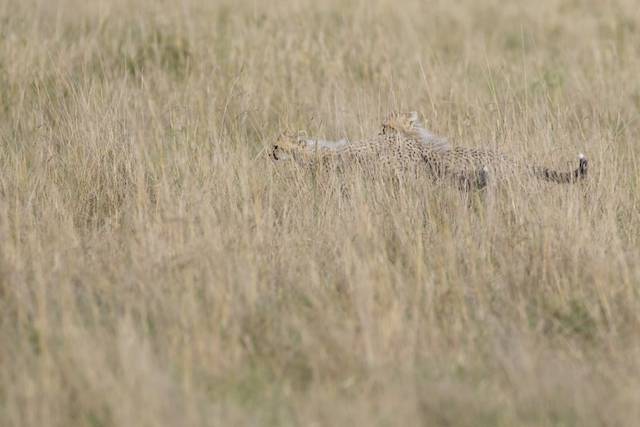 or NOT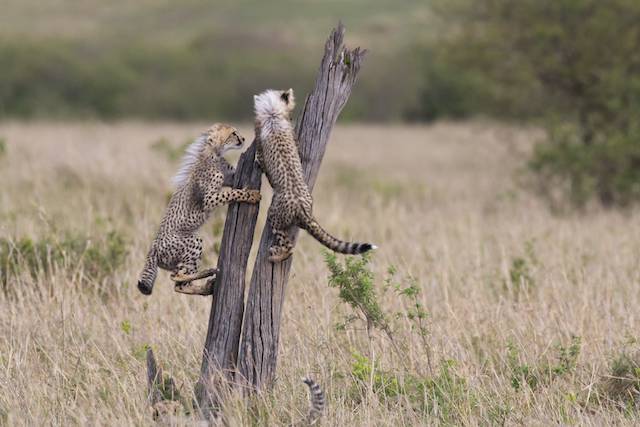 Mother was hunting, but was not sucessfull during this attempt.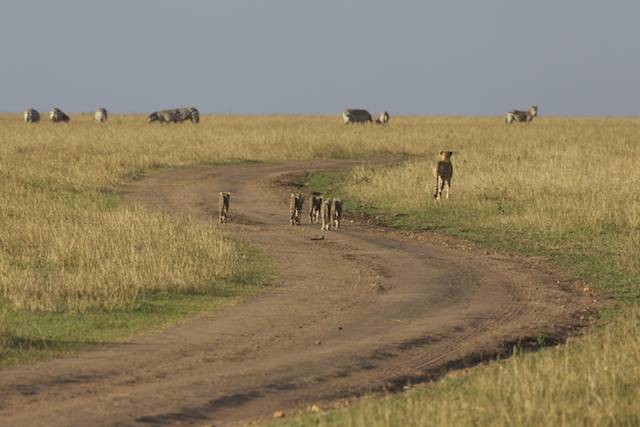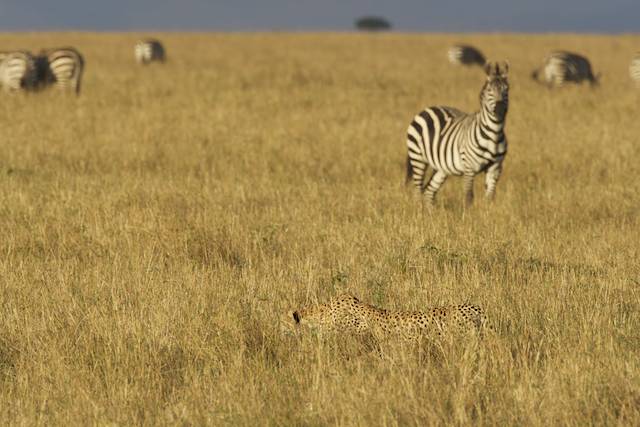 She was successful the next evening.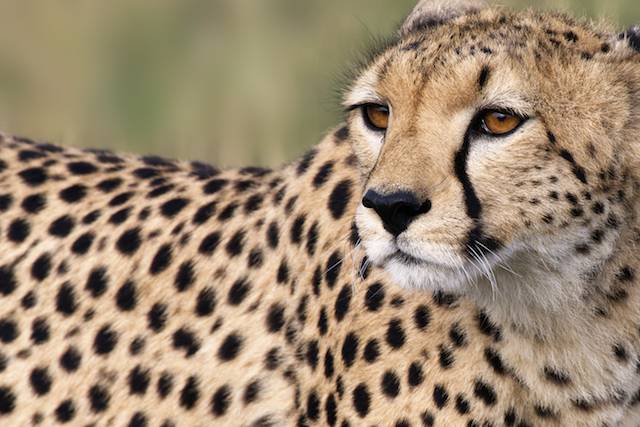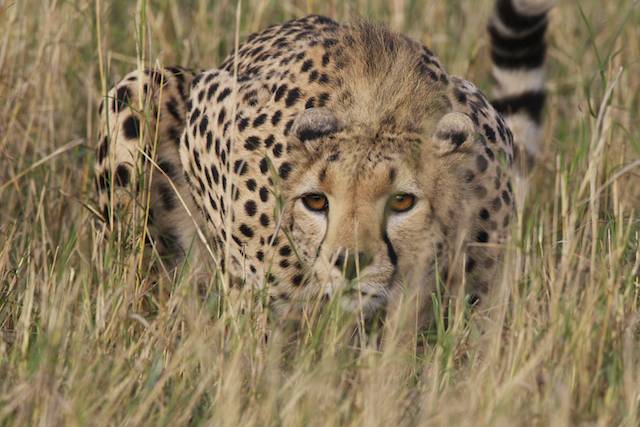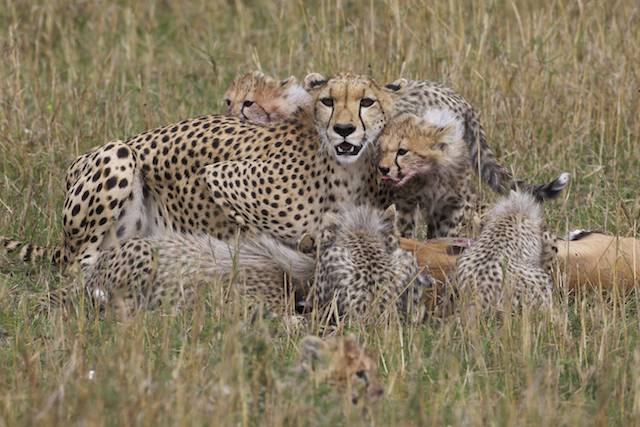 One advantage of returning to the same place is developing relationships with your guides and drivers and staying in contact with them. Several weeks prior to arriving I am usually in contact with them every few days to find out what is happening so I can plan my time and focus on capturing special moments.
This is also why I venture solo to the Mara, much of the time. When I know I am seeing something very special, I want to spend as much time as possible observing, experiencing, documenting and capturing it. I spent the majority of my time over 10 days, following this cheetah and her cubs. Not only did I capture some great moments but I experienced something very rare.  The magic of the Mara and Africa is that every time I go back I see something different and more amazing than the prior trip.
Photographer or not, Africa is a place everyone should experience at least once in their lifetime.