I believe the more compelling images come when you live the stories you are trying to tell and that more than the photograph is the experience. I am often asked how I gain access to the people I photograph. I often hear the comments "it looks like they really enjoyed having their photo taken."
My answer is a simple one, I participate in the peoples lives whose story I am trying to tell, not to get the photograph but to experience life and the world we live in. The camera is really a great excuse to hop on plane and discover a world so different than my own. If the out come is powerful and emotional images then that is a bonus. Although extraordinarily difficult at times I try my best not to be tied to the outcome in fear I will miss the experience. The other part to that is I also get my subjects to participate in my story. I often hand them my camera's (my guides think I am crazy handing over my expensive gear), having them hold my speed lights or reflector's and allowing them to experience the creative processes. When they discover how fun it is to create photographs they understand why I am so excited to take their photographs.
Too many times photographers stand on the sidelines photographing from a far because they are unsure how to interact with people so different from them. But really we are all the same…. We all have dreams, needs, hope, fear, love, and all the other human emotions that bind us together. Before you pull out your camera, be curious, ask questions, share stories about your life and culture and soon you will make new friends in faraway places and you will gain a more powerful vision of what you want to capture.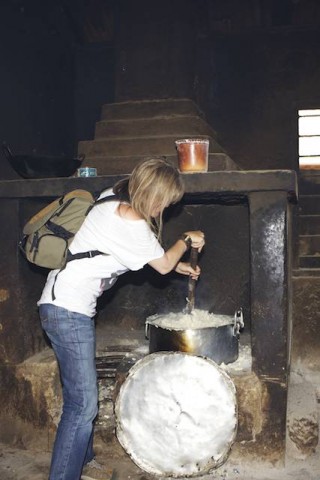 Stirring a pot of Ugali at the Mwambiti secondary school in Kenya. Ugali,  a porridge made from maize, is one of the staple foods in AFrica because it is filling and inexpensive to make.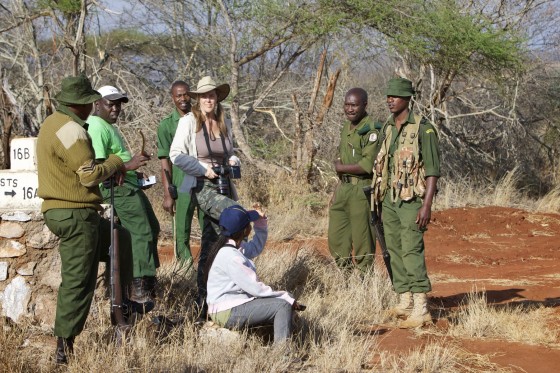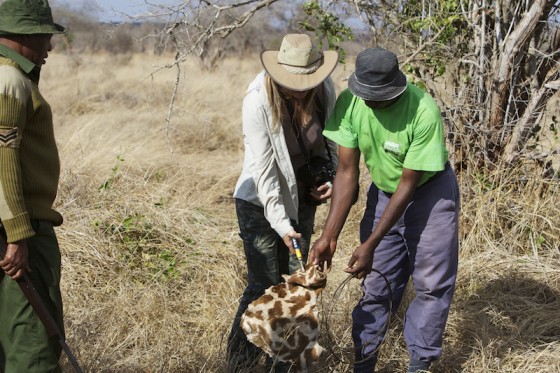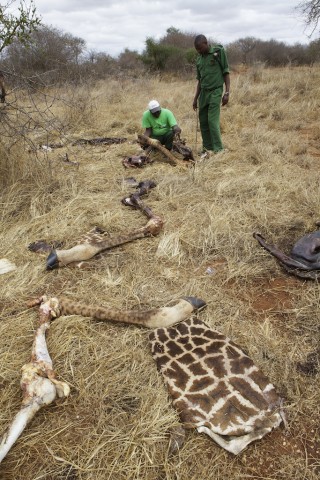 I spent serval days in the hot African sun with the rangers in East Tsavo, Kenya. I helped to take down snares that the poachers had put up and document the tragedies that we were unable to stop. Understand this situation make photographing these animals in the wild even more special.
Participating in the ceremonial painting at the bull jumping ceremony, a boys  passage to manhood. Hamar tribe, Omo Valley, Ethiopia
Letting my new friends get involved with the creative process and experience the passion of creating photographs.